Your luxury home in the heart of the Himalayas
Welcome to Aloka Resort Manali
As a premium resort of Manali, Aloka is known for its magnificent views, spacious comfortable rooms, attentive friendly staff and deliciously superior food.
A perfect location to celebrate important moments and make unforgettable memories. This luxury resort in Manali will ensure your stay is rejuvenating and inspiring while you immerse yourself in romance, adventure or getaway.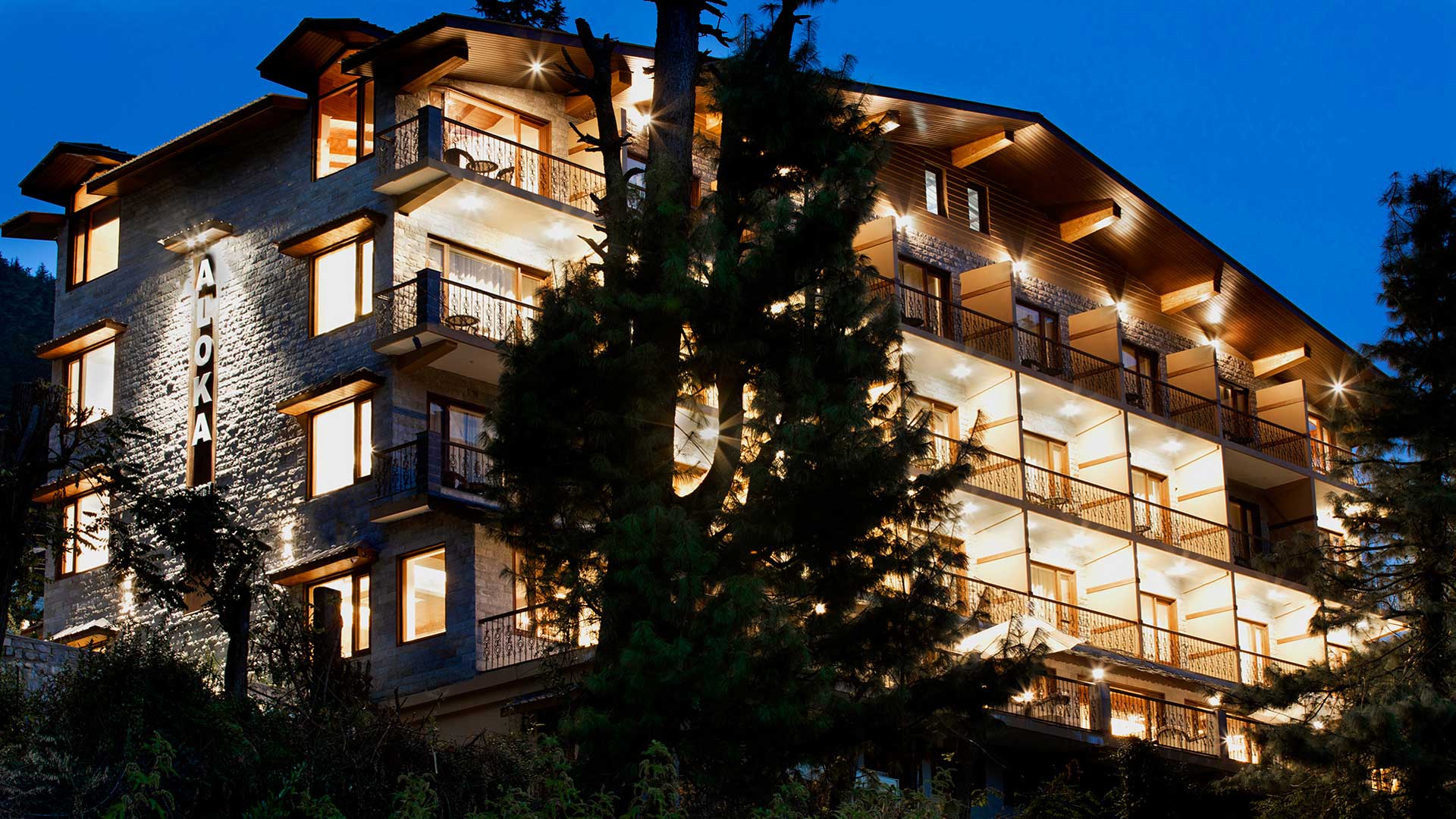 LUXURY RESORT IN MANALI MOUNTAINS
A tranquil home with a touch of personalised luxury. Our unique design means that every room boasts a magnificent view of the Himalayan peaks and valleys. We have a reputation to be considered among the best resorts in Manali. Private balconies, large comfortable beds and premium modern conveniences make Aloka the best hotel rooms in Manali.
Aloka is a premium luxury Resort in Manali that brings together the charm of ancient mountain life with modern, comfortable rooms and amenities to ensure your stay is rejuvenating and inspiring. As locals with international experience we ensure superior hospitality and best in class services at all times. We are well-equipped with luxury facilities and regarded in the list of best resort in Manali.
As true locals we share our favourites with you – Aloka Life presents you with special experiences offered by our premium resort while Manali Experiences provides you our suggestions in the local scene — special places and things to do and explore. Our commitment is to provide you the best Manali and the Himalayas has to offer. As one of the best hotels in Manali, we give topmost priority to customer interests.
Aloka's Honeymoon Package
Book your stay for 3 Nights & 4 Days
& avail this wonderful offer for ₹40,000/-
sit back and soak it all in
Your new accommodation in Manali is more than a room, this is your own Himalayan space. A place for calm, with a touch of personalized rejuvenating luxury, so you may each day enter into the romance and adventure of the fascinating Himalayas.