Aloka resort's unique design means that every room boasts a magnificent view of Himalayan peaks and valleys.
A celebration of love and beauty is what you will be offered if you choose Aloka's Himalayan Haven suite. Situated on the highest floor these suites command the best views of mountain, valley, forest, and river.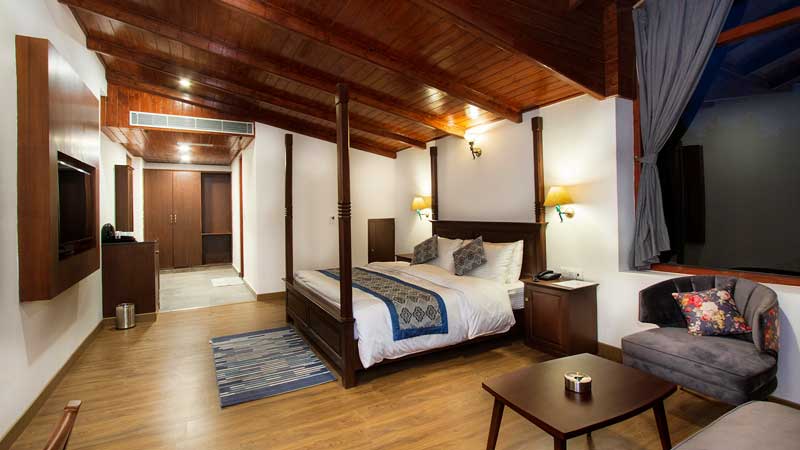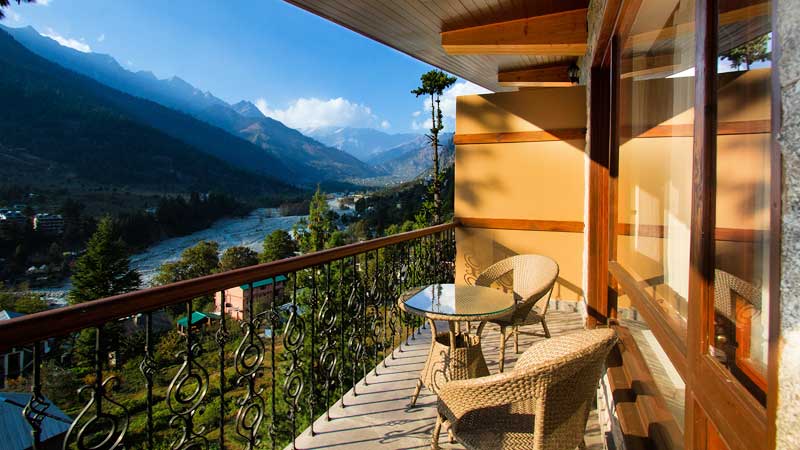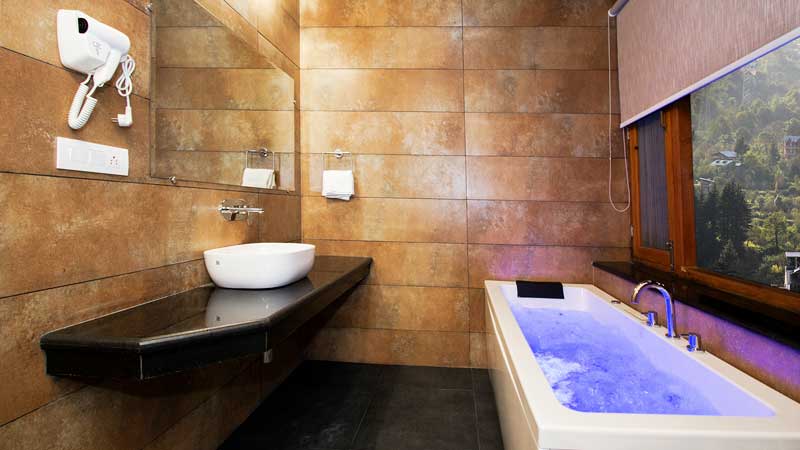 Step into these rooms to immediately experience tranquillity, joy, and comfort – all that makes mountain-life the place to be. Large windows and balcony allow you to rest in the awe-inspiring view of mountains, forest, valley, and river.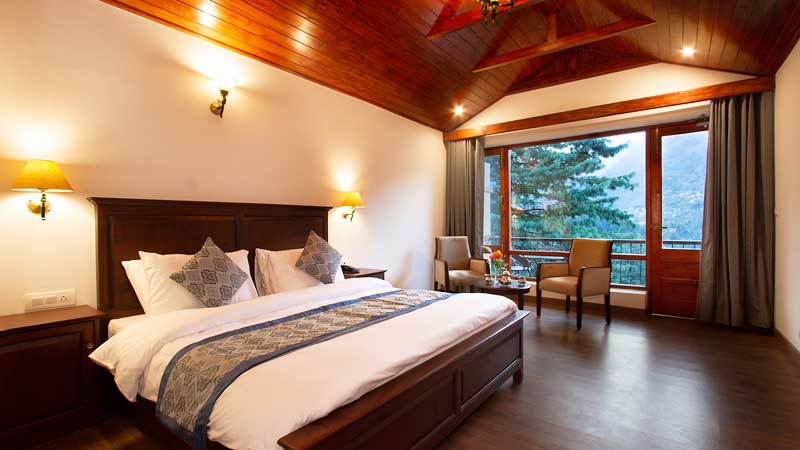 These rooms suit up to 4 guests who are seeking a light, airy, and cozy Himalayan escape. Your private balcony with commanding views of the Himalayas is a perfect place for an evening drink.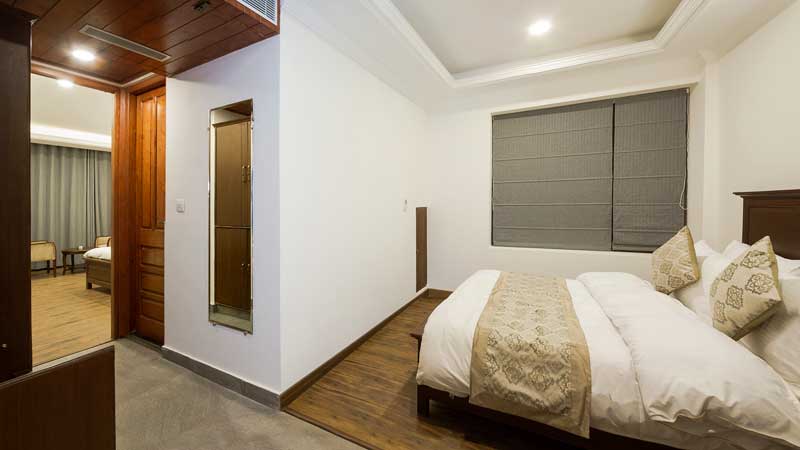 An Intimate ambiance is created inside with one large bedroom, one cozy bedroom, and a bathroom, all designed with modern décor and appliances.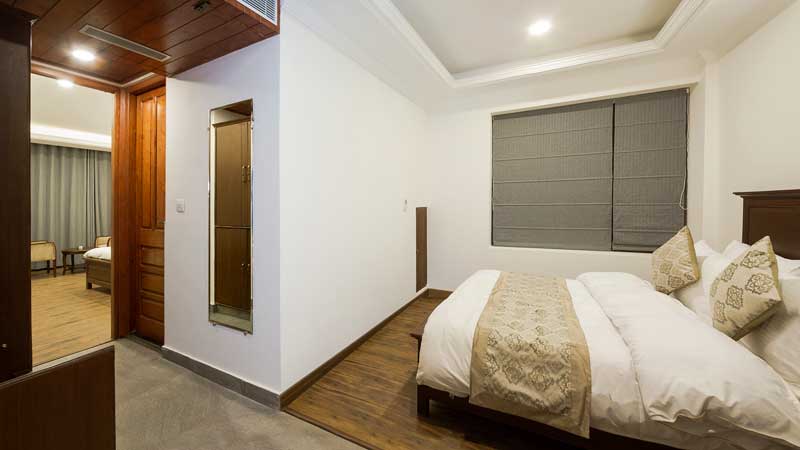 Large windows and a big balcony bring the Himalayas to you in Aloka's Deluxe Rooms. Peaceful ambiance outside lures you to enjoy all that the Himalayas has to offer.